According to a decision of the Bundesnetzagentur (Federal Network Agency), all market partners are obliged to carry out market communication for electricity via the AS4 protocol from 1 April 2024. SOPTIM offers the AS4 solution SAGA for all market roles and processes in the cloud – as a SaaS solution with a simple and scalable usage model.
The standardised technology base via AS4 is intended to improve the security and confidentiality of the communication processes between the various market participants. A phased introduction in the form of parallel operation is possible from 01 October 2023.
Migrating to AS4 involves a number of technical and business requirements. Bi-directional communication paths must be established with each and every communication partner. The resources and effort this requires are a major challenge for market participants. We will support you throughout this challenge!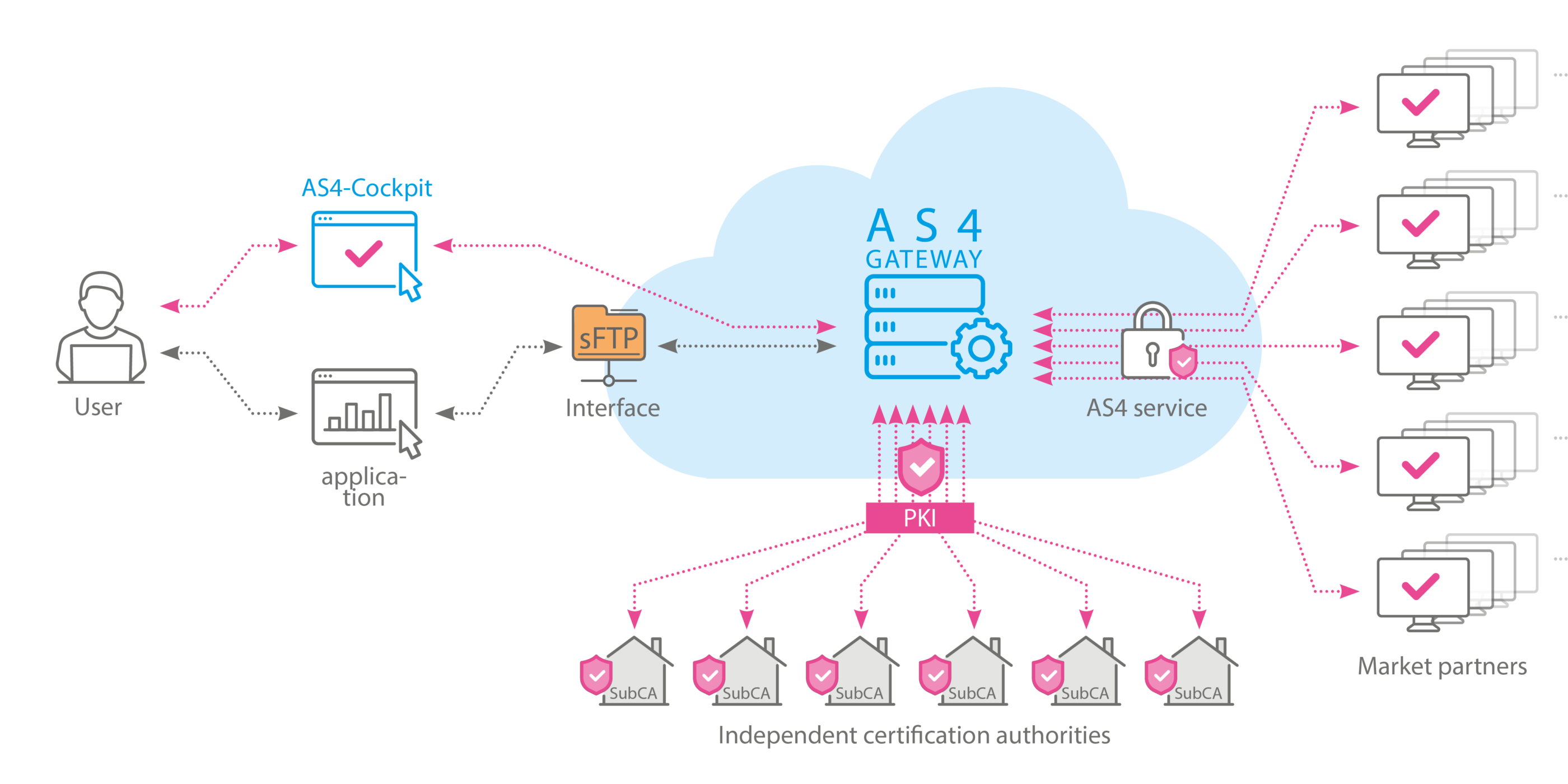 Compliant AS4 platform: meet all new requirements
SaaS solution: No need for additional IT and application support
Proven interface (sFTP) to existing specialist applications: You can easily integrate all your specialised applications
Web cockpit to monitor communications: Reliable 24/7 operation and support Security, traceability and convenience from critical infrastructure experts
Certificate management and onboarding: Attractive total package with a simple pricing model
All our solutions are complemented by the takeover of the technical operation. We are also happy to support you with competent consulting, project management and BPO services.
Are you interested?
Then contact us to arrange a presentation. We look forward to seeing you!