Partnership model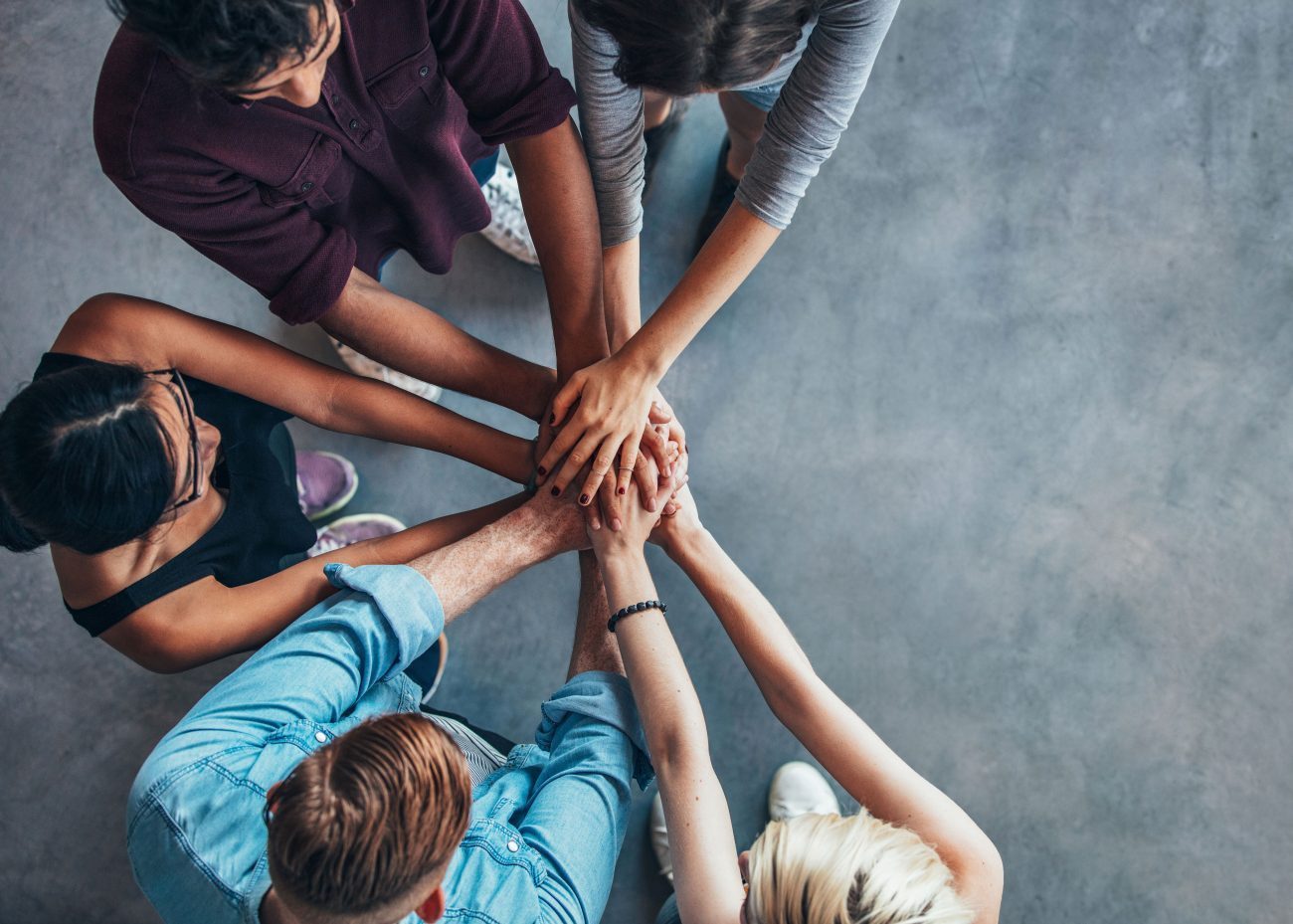 The SOPTIM partnership model – more than just software!
Our heart beats for software. And with SOPTIM Energy we have developed a software package that fully supports you in your daily work in the energy industry – no matter whether you work in energy sales, procurement, trading or in grids.
But good software alone is sometimes not enough, so we have turned our products and solutions upside down and rethought them for you – this is how our SOPTIM partnership model came into being. An all-round worry-free package that gives you the flexibility and ability to act that you need for your business. And that with attractive added value and top conditions. Does this make you curious?
This is what awaits you with our partnership model: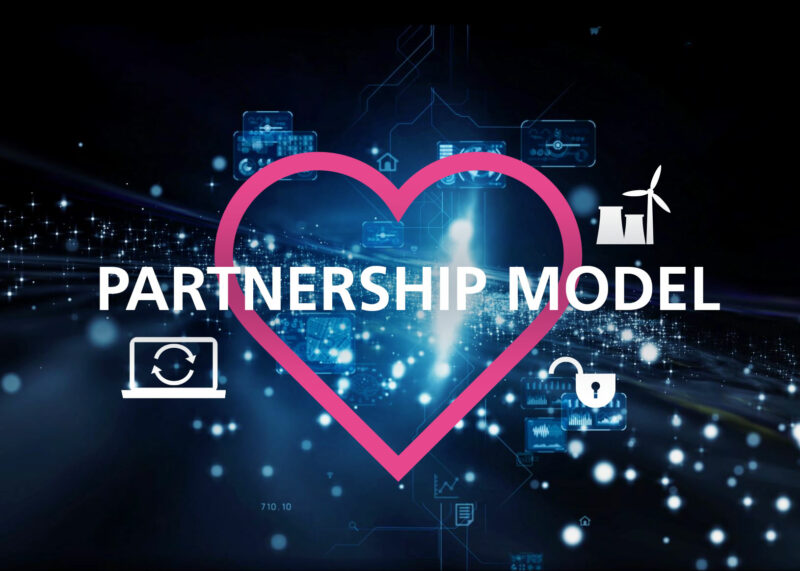 Excellent software with unlimited access
The core of our partner model is our SOPTIM Energy software. As a partner, we give you unlimited access to our SOPTIM Energy Suite and all the possibilities it can offer in your area and beyond. And that includes all existing standard functions, market adaptations as well as software updates during the contract period.
Fair contract conditions for optimal planning security
We offer the partnership model at fair contract conditions, which make the costs for our software easy to calculate and easy to plan. The conditions include a basic flat rate for the use of the software with different terms, including all other advantages of the partnership, plus flat rates depending on the number of users. This gives you optimal planning security for the future.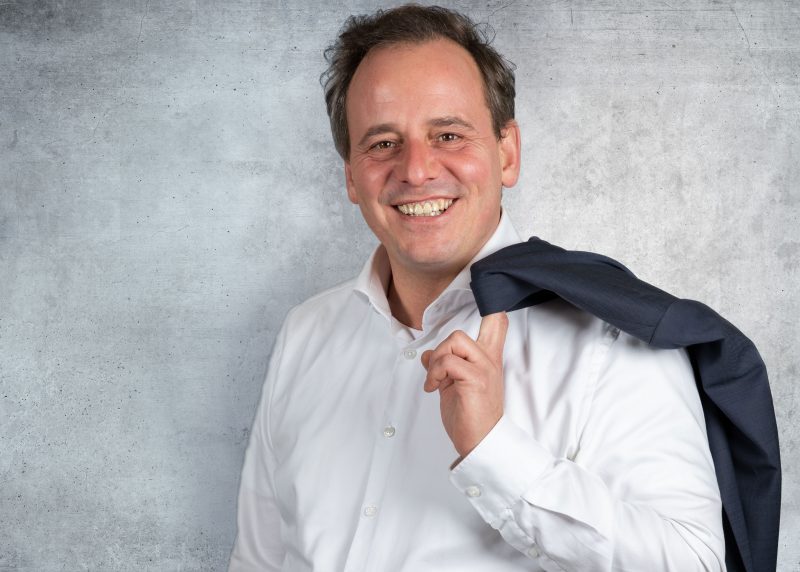 A partner manager who is always there for you
In addition to the fast and uncomplicated help of our 1st and 2nd level support, our partnership model includes a personal, permanently assigned contact person for all matters relating to the partnership – your partner manager. He/She bundles all information, always has an open ear for you and your wishes and is in constant exchange with you.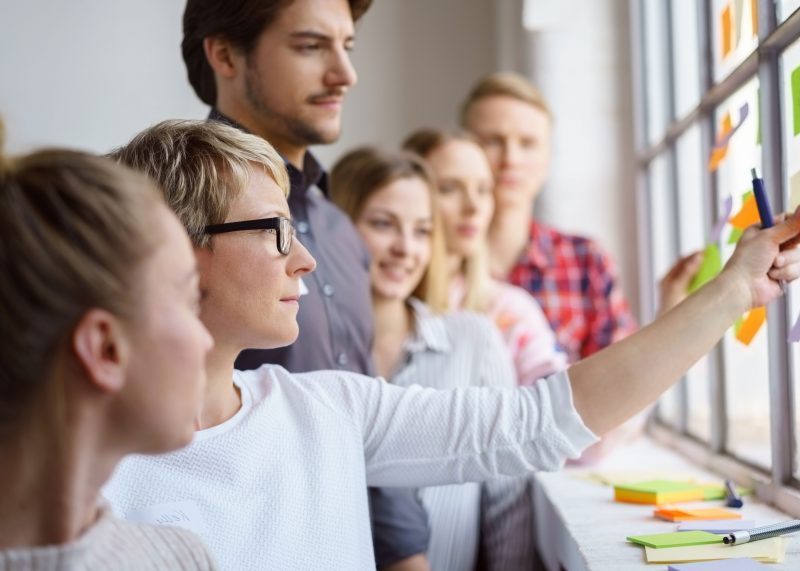 Feature launch and other events
For us, the future of the energy market is more than just operating software. That's why we share knowledge, innovations and a look into the future with you as our partner. Whether presenting new features, looking into the future, exchanging ideas with and between our partners, or working together on the future of our partners – partnership is always an experience and an enrichment through feature launches or community events.
A strong community for an open exchange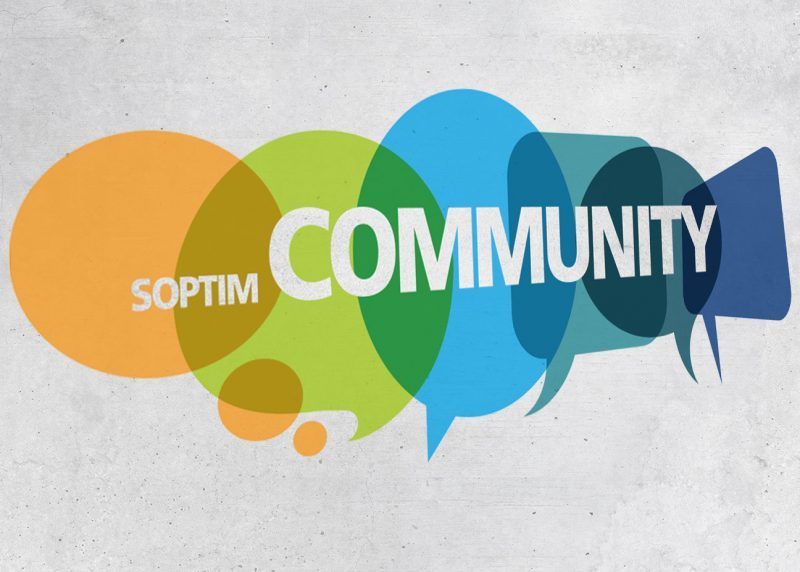 The SOPTIM Community is a strong and constantly growing platform where you as a partner cannot only find all knowledge about SOPTIM applications, but also openly exchange ideas with experts and like-minded people. For example, put together topics that interest you, read through the latest energy news or ask the community about specialist topics and get advice from other partners. Or participate in discussions and polls at online events via live chat. Take advantage of the opportunities to make your everyday work easier!
And on request also as Software as a Service
And because that is still not enough for us, we also offer our SOPTIM Energy Suite as a Software as a Service solution. All applications are thus available to you anywhere and at any time, as an application in the SOPTIM Energy Cloud. This makes support and updates easier and faster and you avoid internal IT stress with hardware. At the same time, the security of your data through SOPTIM operated servers in Germany has absolute priority. What more could you want?
Are you ready for the partnership model?
Then contact us and arrange for a presentation. We are convinced that our total package will inspire you. We look forward to meeting you!