With our SOPTIM Energy Suite, we provide digital standard solutions for all energy industry processes. For this purpose, we have developed our standard tools in such a way that you, as a network operator, supplier or balancing group manager in the energy market, can safely and cost-effectively achieve a high degree of digitalisation in your processes.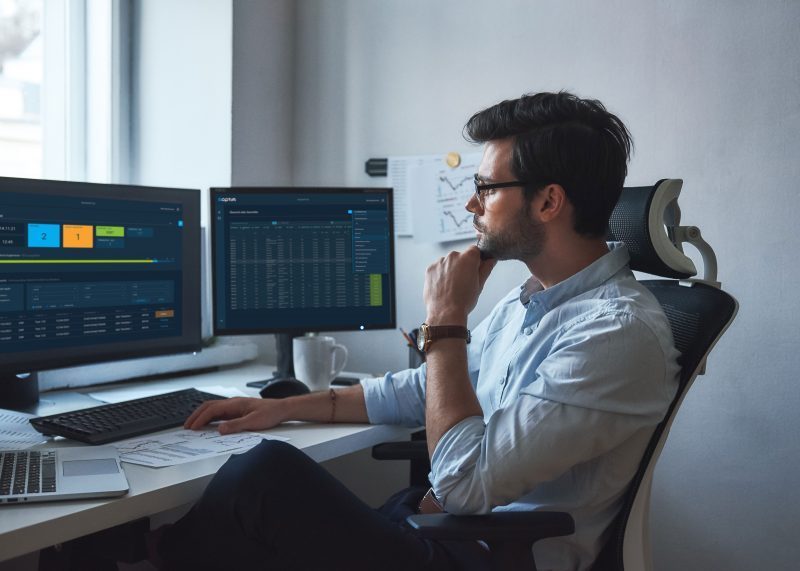 Solutions along the value chain - from sales to procurement
Due to increasing process complexity, transparent and efficient business processes are becoming a necessity for energy supply companies. With SOPTIM Energy, we therefore offer utilities end-to-end process automation from sales to procurement along the entire energy industry value chain.
For suppliers and balancing group managers …
we digitise and automate processes ranging from individual offers to end customers, to contract management and the calculation of sales portfolios.
we take portfolio management a step further by tracking the deals made and making the resulting positions transparent in the books.
we ensure that schedules are sent automatically to the TSOs, not only across Germany, but also throughout Europe.
we uncover irregularities in the MaBiS processes which do not quite match what was to be expected.
we create load forecasts that make use of all the available data enabling a good picture of a customer's load profile.
we ensure through Electronic Confirmation Matching that trading partners can match a deal.
we reduce the effort of organizing market data from many different and constantly changing sources through our Market Data Service.
we enable the integration of producers and prosumers into existing and new process flows in order to deliver added value here as well.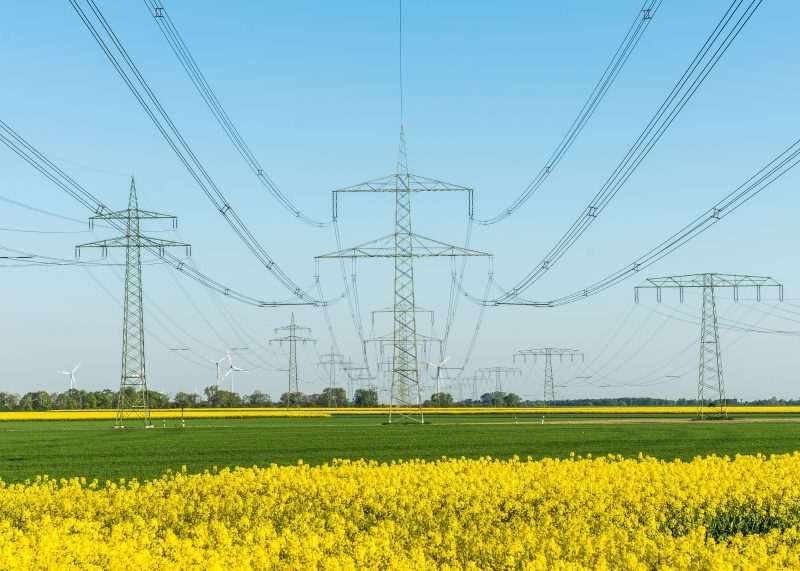 Solutions that make every distribution network operator's heart beat faster
As a distribution network operator, you have to deal with a wide range of tasks in your day-to-day business in addition to the restructuring of the networks. These result from defined processes with specific data delivery times to various market partners. With SOPTIM Energy we provide the necessary transparent, automated and verifiable process support.
For network operators we offer …
complete network balancing including market communication within the framework of MaBiS as well as KOV. This protects against penalties incurred because the overall balance does not add up.
a certified processing of the remuneration calculation for feed-in plants. This ensures that the EEG notifications to the TSOs are completed quickly and reliably in order to recover the remuneration paid out.
such a high degree of automation for the supply clarification process that the office staff can focus on the few cases where their expertise is really needed.
also the newly added processes as a basic MSB. This allows two market roles without doubling the effort.
the handling of redispatch 2.0 in such a way that network operators do not have to worry about high follow-up costs if a redispatch measure becomes necessary due to a network bottleneck.
secure process procedures for grid connection processes that eliminate the need for many forms and manual steps between departments.
This is only a fraction of the processes we cover with our SOPTIM Energy Suite.
Despite or even because of the complexity of the processes supported, we would like to make it as easy as possible for you to access and use our standard solutions.
In addition to support for the new setup of all our standard solutions and the integration of our system into your existing system landscape, we offer you two attractive all-round carefree packages with our SOPTIM partnership model and our Software-as-a-Service offer. This rounds off our range of services. With these solutions, SOPTIM fully supports you in leading your business digitally and efficiently to success.
Have we sparked your interest?
Then get in touch and fix an appointment for a presentation. We are convinced that our total package will inspire you. We are looking forward to meeting you!